Welcome

Specializing in sales of BeachFront OceanFront homes and lots, Channel Islands Beach area, Oxnard OceanFront BeachFront homes, Ventura County BeachFront OceanFront homes; Mandalay Beach Oxnard Shores OceanFront BeachFront homes, Hollywood Beach OceanFront BeachFront homes, Silverstrand BeachFront OceanFront homes, Ventura County OceanFront BeachFront homes
WANT OCEANFRONT BEACHFRONT PROPERTY?
I often have info on unlisted beachfront property that will soon be selling.
Want insight on beachfront oceanfront properties currently listed for sale?
Call me direct at 805-813-9800 for accurate information.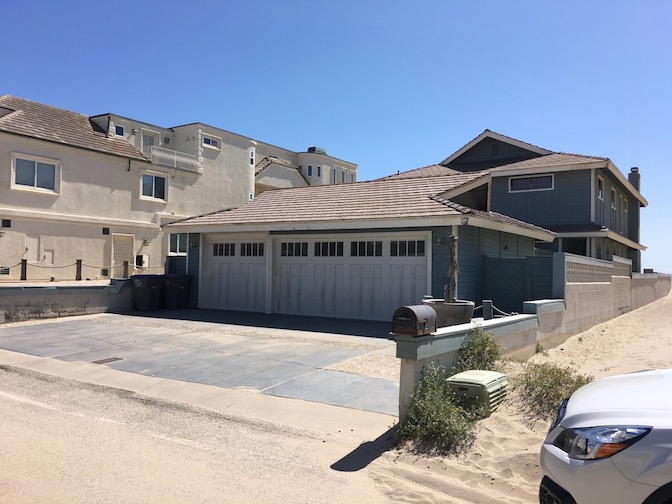 BEACHFRONT GEM at Mandalay Beach! Not in MLS. Approximately 2700SF. 4bdrm + 3 full bath + powder room + party size beachfront deck adjacent to main living area and kitchen + courtyard between house and 3-car garage + 4 car off street parking. Very unique location - WEST of main beachfront street-Mandalay Beach Rd, Great Lot, AND, this house has been completely remodeled inside; kitchen, bathrooms, flooring, window coverings, counter tops, back splash, appliances, electronics, finished garage, etc... $4mil
WANT TO SEE PICTURES, INFO of ALL THE BEACHFRONT HOMES LISTED FOR SALE at MANDALAY BEACH, HOLLYWOOD BEACH, and SILVERSTRAND, JUST CLICK HERE: http://bit.ly/2w7g8Z1
OWNERS... thinking of selling your home or lot? 30 years same beach area office location. Established, successful business. Since the year 2000, 124 closed beachfront oceanfront transactions. On all my sold coastal properties, no arbitration and no law suites. I guarantee my business!
BUYERS...
the "BeachFront Update;"
the best source for Oxnard Channel Islands and Ventura County oceanfront beachfront home and lot sale activity. Request private list subscription by emailing me anytime at gcc@beachfrontbroker.com